How we can help
Paid search can drive highly qualified traffic very effectively, but only if you employ it strategically and have all the necessary measurement and optimization tools in place.
Learn more about our approach
Search Engine Optimization (SEO)
Helping customers find your products or services at the right times and in the right locations is incredibly important, because it's incredibly powerful. Appear at the top of Search Results, especially when users search "near me", and you'll drive more traffic to your site or store. This is our expertise, with proven tools to optimize search for you.
Discover how we can help
Data is extraordinarily powerful when you know how to put it to use. And Synergize does. Our Analytics discipline is focused on working with you to create measurement frameworks to harness the power of that data and make it work for you with the highest possible ROI.
Discover what's possible
With Consumers increasing their propensity to purchase online we want to ensure our clients are front and center to help increase sales and revenue. We have hands on experience with Google Shopping, Amazon Marketing Services and Criteo. Our success is through the use of the best tools and automation, balanced with the right level of human touch.
See how we help drive sales

Latest News
Synergize Takes Home Best In Class at Google Search Honours Awards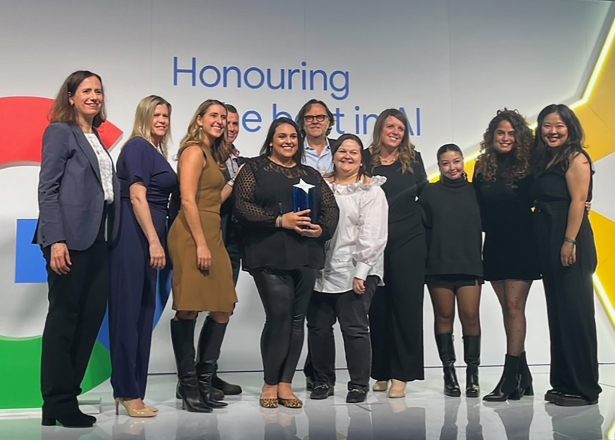 Synergize wins Best In Class in the Value Impact category!
We are thrilled to celebrate Synergize's incredible achievement in winning Best In Class in the Value Impact category at the Google Search Honours Awards. The team's outstanding work on behalf of Toyota Canada has not only garnered well-deserved recognition, but also highlighted the power of collaboration and innovation in the world of digital marketing. We could not have done this without the incredible team at Toyota Canada. Thank you for the exceptional partnership!
Congratulations to all the teams who made the shortlist, we are thrilled to be recognized in this category among such an impressive group of marketers.
join our team
We're always looking for the brightest minds.
Join our growing team of creative communicators, data scientists, strategic leaders, and the most attentive account representatives around.
See our current job openings